KOSTAS KAPSIANIS. A COMMON STORY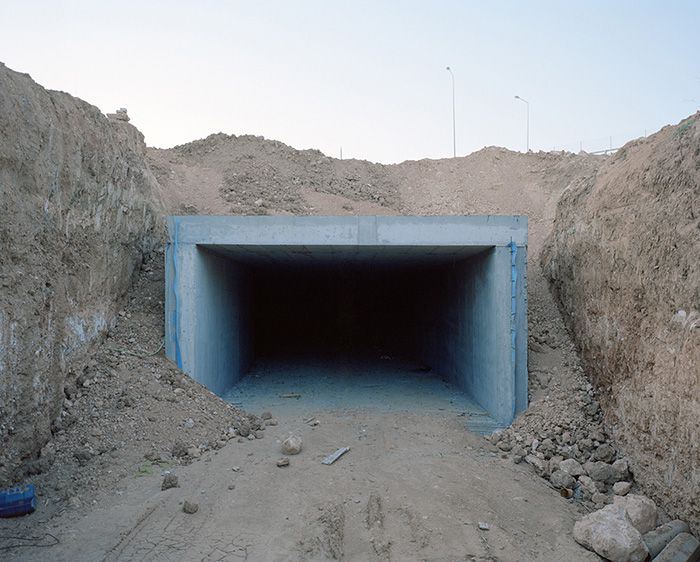 © Kostas Kapsianis from the series 'Athens Riviera', Athens, Greece, 2010
How did your interest in photography starts out?
Kostas Kapsianis (KK): From an early age, I collected photo magazines, probably because I was fond of images. I liked to observe the world, humans, and scenes from my daily life. Still today I find myself looking at things in the same way as I did when I was a kid. I bought my first camera at the age of sixteen, but quickly gave up photography. Twenty years later on a trip to Latin America, a close friend & photographer, handed me a camera and 10 rolls. Just not to get bored while he was working. And that was it.

How did your research evolve with respect to those early days?
KK: At first I photographed with enthusiasm. I was shooting everything. Picture making had a leading role, without thinking so much about it. In the beginning this seemed inevitable but it was all without any substance. Just a process that had to be undergone. I do not know if we can talk about research in regards to my work. I photograph intuitively. When there is something that touches me, at some point it comes to be expressed. It is purely an internal process. I take periodically road trips, every one or two weeks, and get fully immersed in my thematic. I'm devoted to making contact with people and their environment. Many times the subject itself leads me, sometimes to other visions or ways. It becomes a dialogue, an inner quest. Only in this sense, I'd call it an 'investigation'.
Your acclaimed series 'Bliss' at the beginning of the economic crisis in Greece received much interest, how does your work relate to this era?
KK: In 2006 I started the 'Athens Riviera' project, where I photographed the Athens' seafront. 'Bliss' is part of this work. The fundamental reasons that led me there was diversity, contradiction, class inequality. This is mainly what characterizes this area. But those characteristics are not typical of a certain specific era. They are in fact always current. It was just a matter of timing that the work was made known at the beginning of the Greece Crisis.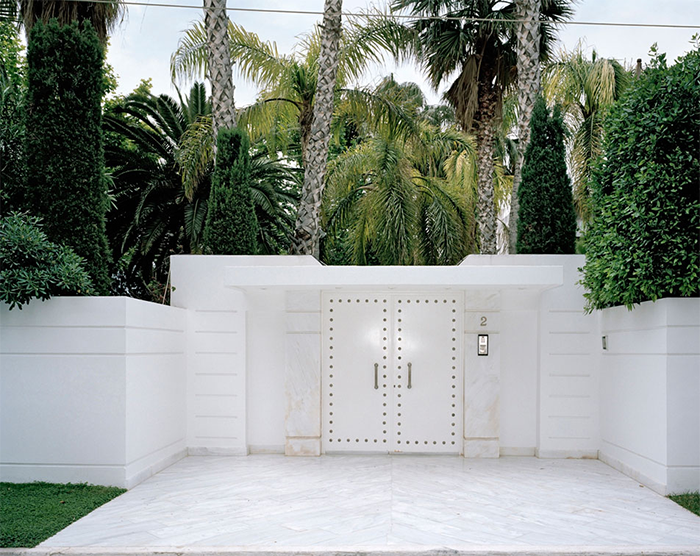 © Kostas Kapsianis from the series 'Bliss', Athens, Greece, 2009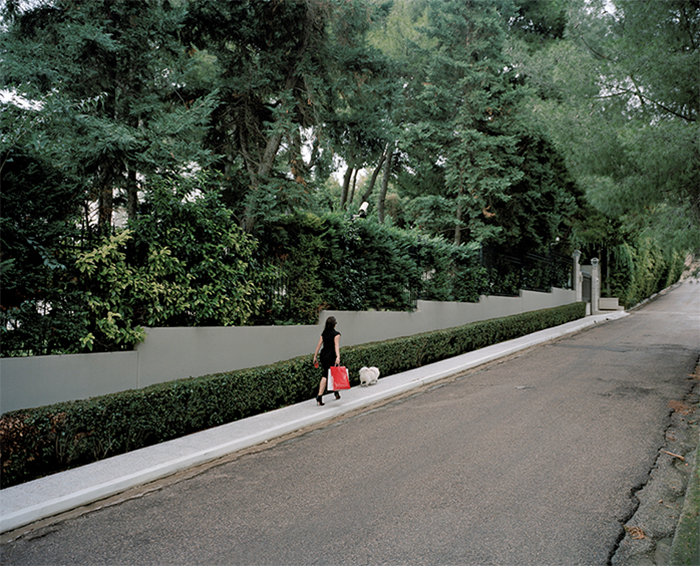 © Kostas Kapsianis from the series 'Bliss', Athens, Greece, 2013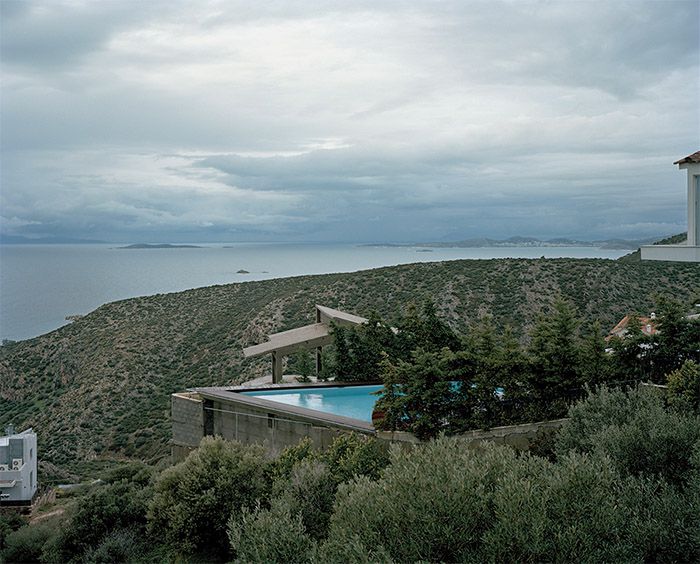 © Kostas Kapsianis from the series 'Bliss', Athens, Greece, 2015
You where always based in Athens and your work has been exhibited almost exclusively in Greece , I know you have a significant archive of photographs produced abroad, Why is that choice?
KK: Pictures I've taken outside Greece are in my view always subject to an investigative gaze and ultimately remain a bit 'touristic'. The projects that I have exhibited and others that are still ongoing are the ones most significant and have a content to be expressed. I work on specific themes that need long periods of time to be completed. Thus, sometimes images may be singularly good, but do not necessarily get included in the narratives that characterize my long-term projects. I am not an adept of perfect images.I am however in favor of a good photographic series that narrate something with a beginning, middle and end.

You usually work with medium and large formats cameras, why?
KK: It was not always like this. I began with 35mm format and black and white photography. The reason I moved on to larger formats is mainly for the quality, plasticity and impression on film, which corresponds to the style of my work. I tried to photograph with a digital camera, but I realized very soon that the luxury of instant results had a negative effect on my practice. I want to give time to develop both my images and my reflections. Shooting with a large format, other than quality, it gives you the opportunity to really think about what you want to do, why you do it, and how much truth is involved. Of course, these are my present thoughts and needs, tomorrow they may change.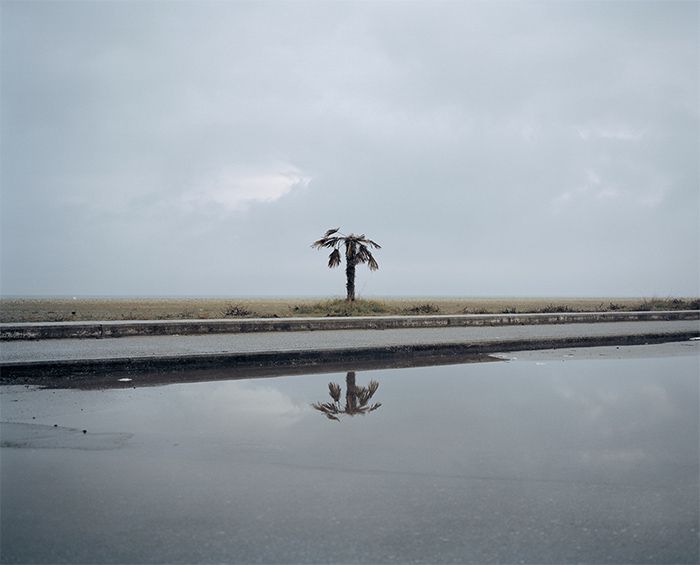 © Kostas Kapsianis from the series 'A Common Story', Thessaloniki, North Greece, 2013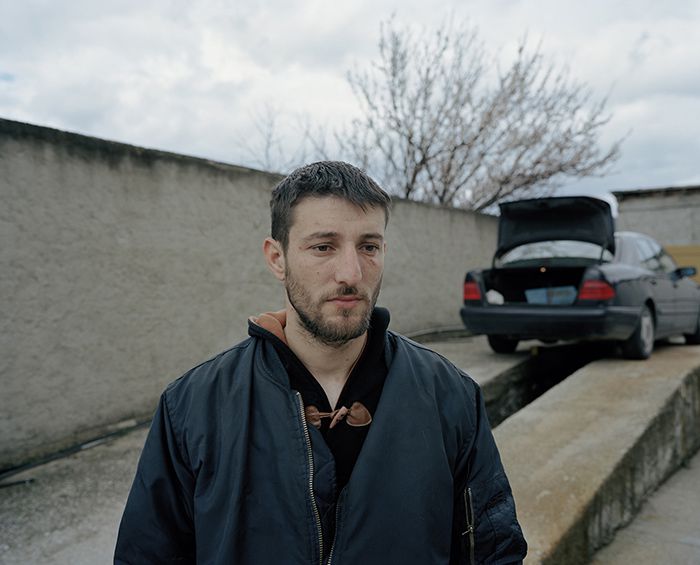 © Kostas Kapsianis from the series 'A Common Story', Kastoria, North Greece, 2016
Your latest work 'A Common Story' has come in a moment where all the attention in Greece is turned to the migration flux? Instead you turn your gaze to the margins of Greek reality and past internal migrations in Greece itself. Tell us more about this project.
KK: 'A common story' series began in 2013 and it speaks about the Greek countryside. Raised in Athens and living in a metropolis, I had the need to travel and discover it with a camera. At first I did not have anything specific in mind. But I realized when starting this trip that it had to do directly with my father's tales and memories. I had an idea about the countryside's daily life through him, which in substance was not mine. On the other hand, all was very familiar. My father, a financial migrant after the Greek Civil War (1945-49), often spoke with nostalgia about his place of origin. I believe nothing is accidental. However working on this ongoing project today, is maybe directly related to what is happening in Greece. There are alternative ways for current events worrying people nowadays, to be expressed.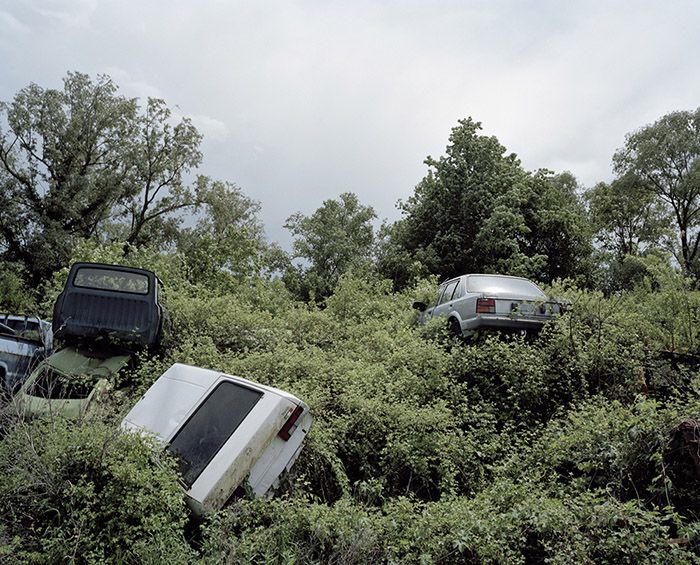 © Kostas Kapsianis from the series 'A Common Story', Ioannina, North Greece, 2015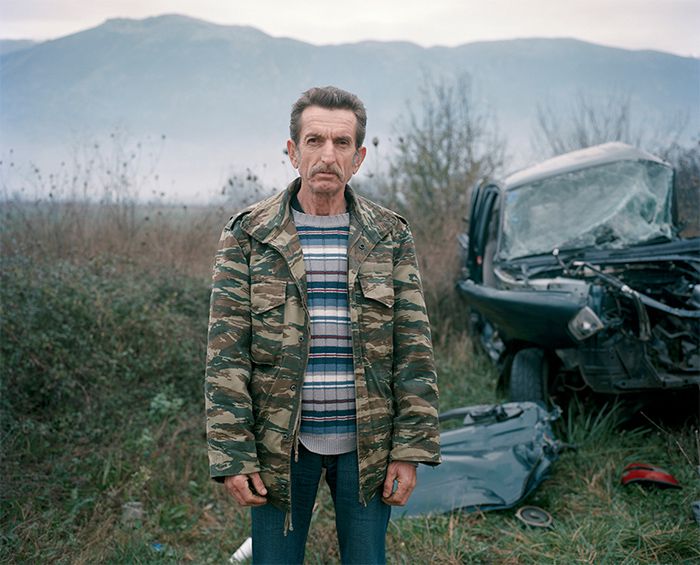 © Kostas Kapsianis from the series 'A Common Story', Ioannina, North Greece, 2013
Do you have any comments on how photography has been or is evolving in Greece? Is there anything you have observed in particular?
KK: What is very important to mention, is that apart from recognized Greek photographers, we have today a young generation of 'obscure' photographers with excellent work, that some have influenced me. In spite the difficult socio-economic environment, photographers have created events and produced remarkable works with a substantial say. There are also new collectives, groups, blogs, magazines and new photo festivals that showcase these projects. For me, there was always an interesting Greek photography scene, with contemporary and serious body of works. But today with the Internet and its ever-growing photography platforms, these works can now communicate easier with the rest of the world.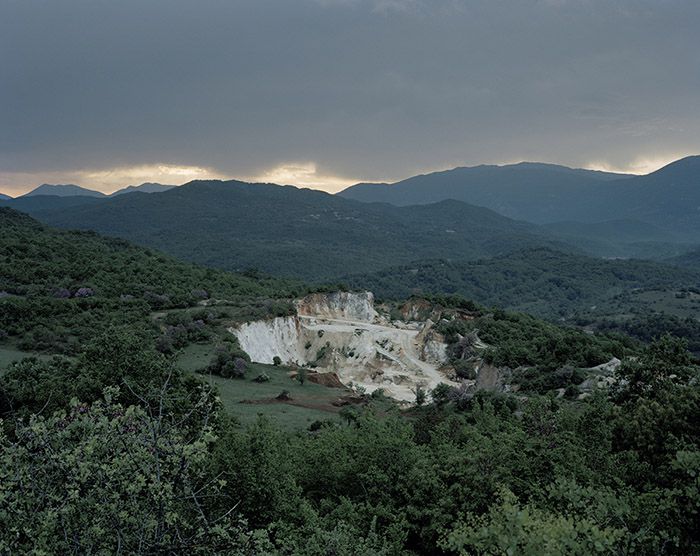 © Kostas Kapsianis from the series 'A Common Story', Ioannina, north Greece, 2013
Three books of photography that you recommend?
KK: 'Los Alanos Revisited'' by William Eggleston; 'Uncommon Places' by Stephen Shore and 'An Aperture Monograph' by Diane Arbus.
Projects that you are working on now and plans for the future?
Currently both 'Athens Riviera' & 'A Common Story' are in progress. So I'm focusing on those two. As I mentioned above I give a lot of time to my works. If you have nothing to tell for a while, better not to force it out. No hurry, cause I know that when there is a need to photograph, something will be born.