JOÃO HENRIQUES. PRODUCING KNOWLEDGE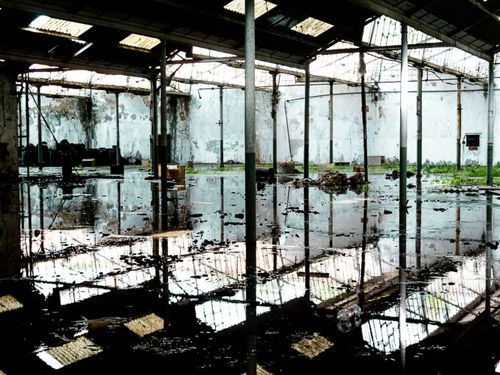 © João Henriques from the series 'Rio, uma geografia sentimental'

Tell us about your approach to photography. How it all started? What are your memories of your first shots?
João Henriques (JH): I think my connection with Photography began when as a kid I entertained myself at home rummaging through drawers where I would usually find photos. Those moments were a source of fascination, discovery and play, traits still present in my actual relation with Photography.
Around the age of 21 I bought my first camera with my first pay check. Actually I got home and asked my mother money and she was a bit upset since I had spent my whole salary at once. For 4 or 5 years I made some pictures, then stopped, resumed a few years later, photographed jazz, friends, and in 2008 I decided I needed to increase my photographic culture and created the blog abitpixel in order to learn more and try something different. In 2010 I had the chance to get support to exhibit my first works: "id" in Tomar and "180 degrees" in Torres Vedras and Braga.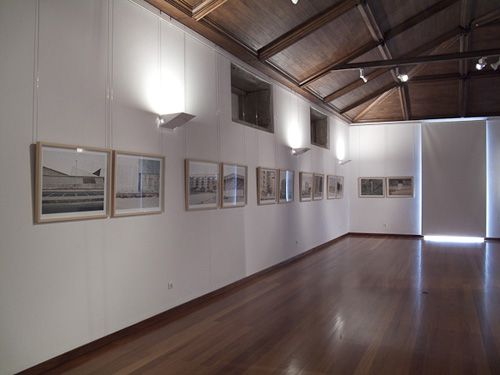 Installation view '180°' at Encontros da Imagem, Braga, 2010

How did your research evolve with respect to those early days?
JH: Up until 2008 there wasn't much structure in the work I was doing, so we cannot really speak about research, although we should point out that the term "research" regarding arts isn't very consensual: if it's research, what does it try to fundament? Some kind of truth, to test or contest some hypothesis? If in general, in the Academy, from the result of research arise thesis in which words and phrases are cited, in photography books and series sometimes you cite photographers through images and image sequences, so "research" in photography seems more of a mixture of influences, memories, learning processes, in short of culture, not only in the visual sense but also more broadly. In 2011 I enrolled in the Photography Masters, at the Polytechnic Institute of Tomar, and that step, naturally, helped me to better structure the ways to approach the whole process of engagement with Photography.
Tell us about your educational path. First the Bachelor Degree in Management, and recently you finished a Master in Photography. Why the change? Was it gradual? And what was your relationship with photography during that transition?
JH: The degree in Management was a result of family influence. By the time I finished it, I got a job but a few years into it I realized it wasn't my life path and Photography offered me a relief, allowing me to keep focused. The Master came later, and was the result of my desire to learn.
What were the courses that you were passionate about and which have remained meaningful for you?
JH: I might highlight as important the approach to Aby Warburg views of History through the work with images, the montage of Chris Marker films, the images and exhibition formats of Wolfgang Tillmans, but I'm easily excited by things that interest me, so this list could be much more extensive although these are the ones that immediately come to mind.
Any professor or teacher that has allowed you to better understand your work?
JH: Without a doubt I should mention Nuno Faria: he was someone that brought new and challenging ideas, in a mix of stimulus, seriousness and good mood.
What do you think about teaching methodology in the era of digital and social networking?
JH: I believe that photographers and images gained presence and visibility with the emergence of digital and social networks but, from what I witnessed in the masters, teaching methodologies have not changed that much because of these factors, at least since my early days as a student. A place where I find that social networks influence teaching methodologies is when part of a classroom is accessing facebook and completely oblivious to what the teacher is transmitting… but I do not know if this affects or not the methodology, but if I was a teacher I would certainly think about it. But this is kind of a joke and perhaps I'm running from the spirit of the question.
About your work now. How would you describe your personal research in general?
JH: If a subject interests me as a possible photographic project I start by trying to find out if and how it has been approached by other photographers because I think it's important to not only know about the subject but also about the history of how it has been approached. After that I try to research everything that might be related to this work, whether or not it has to do directly with photography. Photographing is also about producing knowledge, certainly more idiosyncratic and ideographic than other forms of knowledge but it is still a production that needs and maintains links with other forms of knowledge.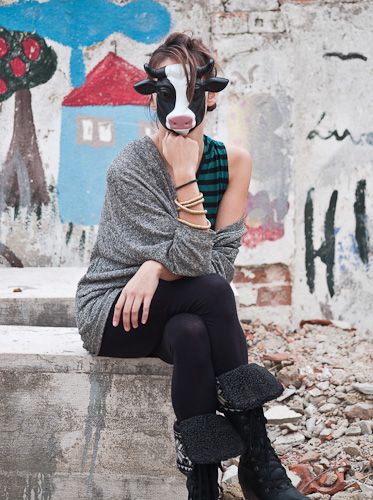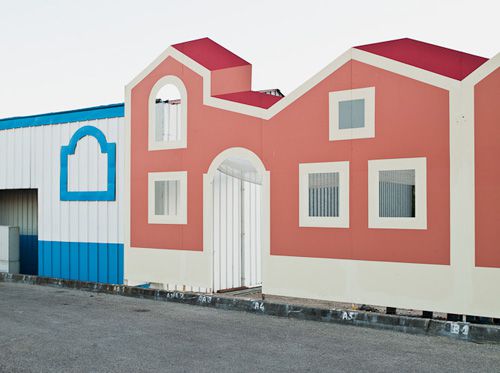 © João Henriques from the series 'The Face of Another'

Do you have any preferences in terms of cameras and format?
JH: I don't have much of a camera fetish. To me it could be light, small and capable of doing everything, but that model is yet to appear on the market, and as such I sometimes carry a few extra kilos behind me, something I hate absolutely. Nevertheless, whether or not was implied in the question, issues of analogic vs digital, or 35mm vs medium format, or whatever, are to me non issues, generally designated to generate some sort of allure, aura and commercial value through techniques and processes, which is not a thing I worry too much.
Tell us about 'Antisepsis'...
JH: 'Antisepsis' arose from a proposal addressed to a group of artists of Torres Vedras, in which I proposed a collection of portraits of people linked to culture and the arts in this city where I live. It was displayed on a single panel, a kind of grid where relations between images and people were suggested, a little like what is on the site and it seems to me quite obvious.
Is there any contemporary artist or photographer, even if young and emerging, that influenced you in some way?
JH: The question of influences seems to be linked with the authorial mark. Art history, and the general public, they like to classify, to put in order, to realize where is something coming from. I have always heard that the artist should try to "find" his/her voice, in jazz, for example, you could tell it was a kind of timbre or musical "tick" instantly recognizable. Despite researching about the history of the medium I tend not to think in terms of a signature or personal mark, and to that matter I actually questioned the problem of authorship in my "180 graus" series. Despite this and the risk of infatuation with names I still can name a few, though I cannot say for sure how they may have influenced me: some books of John Gossage, the down-to-earth series of Robert Adams, the Japanese photography, all of them, among others, "cracked" my head in such a way that I must consider them as important influences. One thing that moves you strongly is something that affects you deeply, whether you acknowledege it or not, though this can come from photography as from everywhere else. If these influences are then reflected in terms of authorial signature is an idea that does not stimulate me much. Perhaps one day, if I keep photographing, something of a style might emerge, but the current fundamentals of my photographic practice are more about ideas, having some sort of accomplishment and fun rather than concerning if I have a style or where does it come from.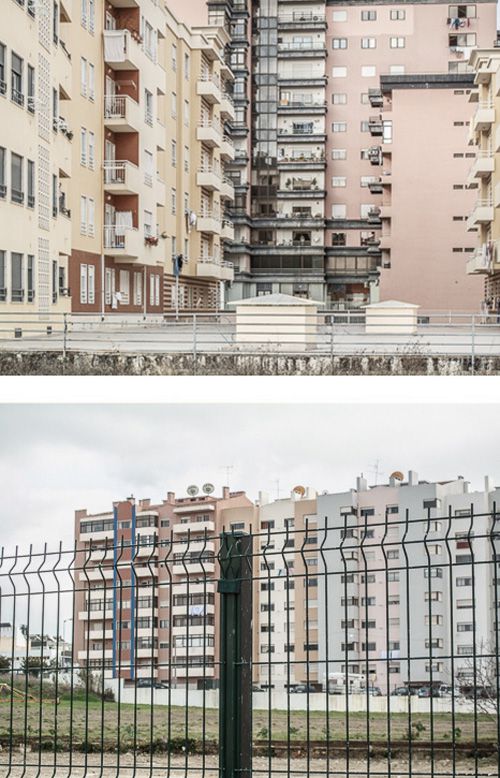 © João Henriques from the series '180°'

Three books of photography that you recommend?
JH: Only three? 'Landmasses and Railways' from Bertrand Fleuret, a dystopian odyssey where you are taken on a journey although you don't know where to and that sense of losing yourself is quite alluring; 'Taka-chan and I' - with photographs from Eikoh Hosoe, a wonderfully illustrated children's story in pictures; 'Berlin in the time of the wall' of John Gossage, a fascinating book that I have yet to understand... although I have time. But that's quite unfair, I love photobooks and you don't love just 3...
Is there any show you've seen recently that you find inspiring?
JH: I won't nominate anyone or anything in particular, but as we are in Portugal let me pinpoint the portuguese exhibition reality and what I consider to be one of the problems of our photographic ecosystem: we do not have enough shows around here, the ones we have underrepresent the singularities of the contemporary pratice, and if Braga's Encontros da Imagem annual effort should be noted, it is not either that or the casual blockbuster in Serralves or Gulbenkian that solves this need. Fortunately we have a few good bookshops, which allow the circulation of the best that is made in photography, but the book and the exhibition are quite different things, and one doesn't substitute the other.
'RIO' is a good example of a work made in a place with a deep personal connection, since you've spent you're childhood and teenage hood there. The landscapes and portraits that we see match with your memory of the place or are, in the other hand, a rediscovery of that territory from your past? Is it concluded or still "in progress"?
JH: Although the personal connection is underlying, even by the sub-title of the work "river - a sentimental geography," that side would consist of telling "my" story, subjectively, though having nothing biographical. What was intended was to create a narrative about the place crossing various aspects of what is acknowledged as landscape, which in photographic practice is a mix between art, territory and nature. Perhaps this might be more clearly noticeable in the book dummy, which was the final thesis of my Masters, than on my website, where it seems more difficult to show this idea. That takes us to the question of whether the work is finished or not and in this case I must say I would like to review and re-edit it, perhaps making a few more photos and eventually giving it a new direction.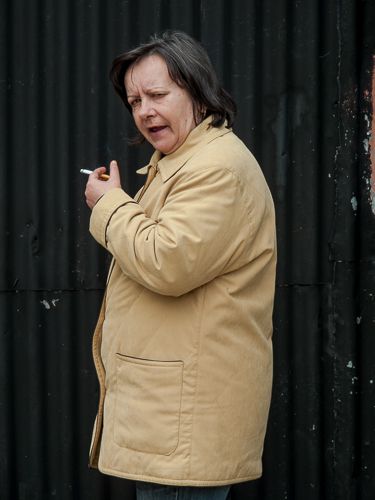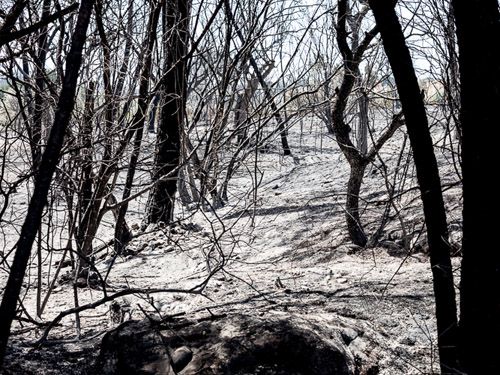 © João Henriques from the series 'Rio, uma geografia sentimental'

You've recently won the Novo Talento Fnac award with 'School Affairs', where you refer crisis, age and vocation as subjects of that work. How much of the work was autobiographical? What did you find in the intersection of those three concepts?
JH: Although the basic ideas are presented through an existential perspective it is however less about documenting the school times than to reflect on my existential condition as I was entering the middle age, and the impact on my photography in the context of that time and place. I wanted it to be a bit like literary fiction, where you use biographical and fictional liberties, in this case to create an interrogation that intersects personal and photographic issues, particularly the implication that these terms have with the notions of reality, truth and fiction.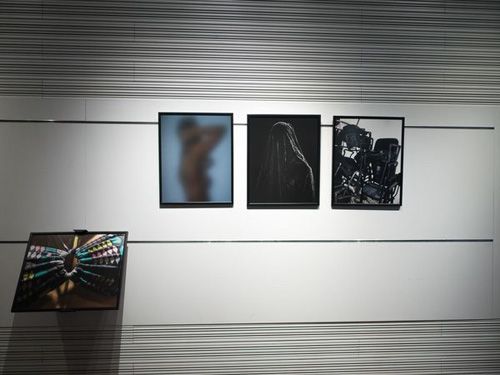 Installation view 'School Affairs' at FNAC Colombo, Março 2016
I took it from there to see what could be obtained from merging notions of documentary mode, fiction, existential and vocational crisis, so there I was, a male in the middle of a "male gaze crisis", trying to build a narrative through the presence of the eye, the camera, the female body, about the visibility and excess of the image, and photography itself as a vehicle but also as denial of desire.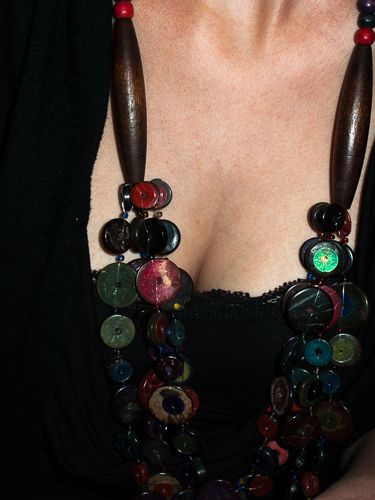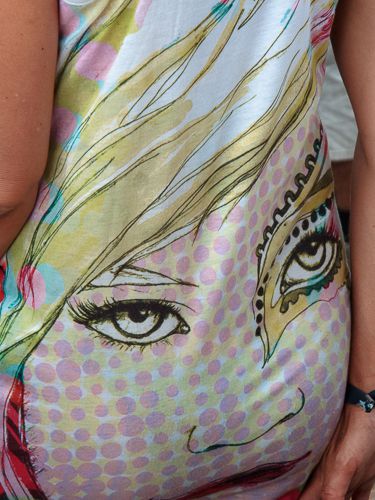 © João Henriques from the series 'School Affairs'
A project like this seems to be tautological because if it raises questions they rarely meet answers, and when they do they usually seem more from the interior domain than a claim to the world. Perhaps a straight documentary mode could be more appropriate to do it but that was not the aim. In laboring at the intersection of those different questions I knew I was in a hybrid terrain that challenged and subverted the distance, usually quite large, between documentary and conceptual, and that was part of the challenge, more so because at that time I was also involved in some heavy lifting work (my series RIO) and not only wanted to do something "lighter" but also very different and as Tom Waits said «most people don't care if you're telling them the truth or if you're telling them a lie, as long as they're entertained by it.»
Projects that you are working on now and plans for the future?
JH: I finished and showed some new things in the recent past, although despite being "finished" there are still books to do, exhibition to plan: 'The Face of Another', where I addressed the issue of the mask through portrait and landscape photography; 'RIO, A Sentimental Geography', which formed the core of my Master's thesis.
In 2016 I already introduced two new works: 'Le Rouge des Autres est Bleu', recently displayed at the photobook shop XYZ, in Lisbon, in which I also launched a journal of that series. This year on a tour through Portugal (now in Lisbon) I'll be showing 'School Affairs' with which I ran and won this year's competition Fnac Novo Talento.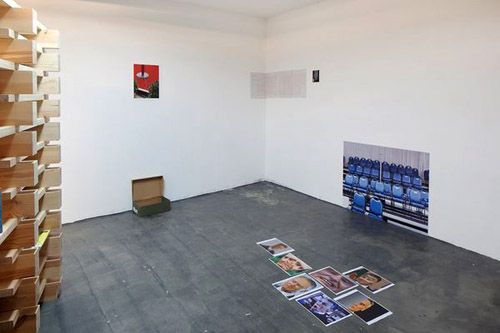 Installation view 'Le Rouge des Autres est Bleu' at Livraria XYZ, Lisbon, March 2016
I'm also thinking about photobooks, I had two dummies on display at the Book Fair of Photography in Lisbon last November, which are now being rethought and redone, I hope to launch one of them to the end of this year. Already have a few ideas for new stuff, there's also one work about Lisbon, already fairly advanced so let's see if I can show it this year, also a collective project about the outskirts, we hope to have a book too. Whether some or all of this actually sees the light of the day, it's all part of the plan.

---

LINKS
João Henriques
Portugal