CAROLINA MAGANO PRADO. FAUNA IS READY!
The Fauna gallery specialized in contemporary photography, founded in 2010 by Carolina Magano Prado is ready! The new address of the gallery is close to museums and institutions MAM, MAC, Oca, Fundação Bienal, Cinemateca Brasileira and Instituto de Arte Contemporânea da Universidade de Belas Artes in Tangara street, Vila Mariana in São Paulo.
The gallery intends to expand its activities with the educational core 'F +' to enhance reflection and study by art research groups, workshops programs and debates with the public. The expectation is to create dialogue with collectors, artists, researchers, students, critics and new partners in order to foster the growing artistic production and contribute to the effervescence of the art market. Another novelty is the opening of an online shop with art works, books, design objects and a lot of photography! Next June 18th opens the first exhibition in the new headquarters, an individual of Alice Quaresma "Além" (Beyond) curated by Mario Gioia.
Let's start from the idea to open a gallery specialized in photography. Why?
Carolina Magano Prado (CMP): The idea of a specialization in contemporary photography came after the realization of the first two exhibitions that we did in the gallery which coincidentally presented two photographic works by Alexander Sequeira and Rodolfo Vanni. Two other episodes also contributed: the post of a photographer saying something like: "Beautiful exhibition in a new photo gallery in São Paulo". And a well-known curator who had just arrived from London who told us: "Why not think of a gallery specialized in photography? There are not yet in São Paulo. Besides these important feedbacks, we add the fact of our "familiarity" with photography, we were not entering the art Market in an intuitive way.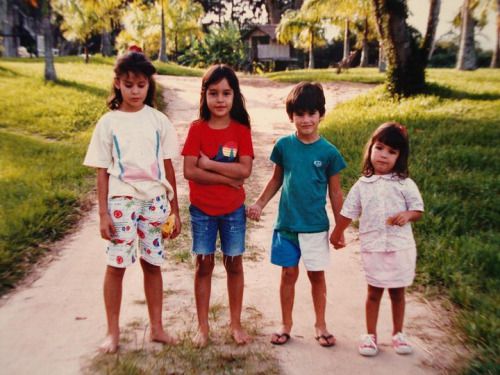 © Carolina Magano Prado from family album
You are the daughter of the photographer Armando Prado, one of the organizers of the coletivo SX70 who were interested in Polaroid. How he influenced you? Tell us about your experience with this movement.
CMP: No doubt Armando is my main source of knowledge and experiences with photography. I grew up watching him with a camera in hand. Polaroid was something magical and playful for us children. Also we grew up watching projection sessions in the house wall. I followed the "coletivo" from the beginning, I think it was an incredible and unique project, a pity it is no longer active.

I relived some of the SX70 experience with the exhibition 'Coisas como elas são' (Things as they are). A solo show on Armando's work held at Fauna in May 2013. The show was composed of 12 inkjet prints (size 110 x 110 cm) from the original Polaroids that were scanned in high definition with a cylindrical scanner and had no manipulation, respecting the typical hue of the array.
© Carolina Magano Prado from family album
What were your first photographic memories?
CMP: My earliest memories are in the studio of my father had in Rua General Jardim, in downtown São Paulo. I was thrilled with the comings and goings of all those beautiful models! Besides these experiences in the studio I have many photographic memories of travels and family celebrations. We were always being photographed.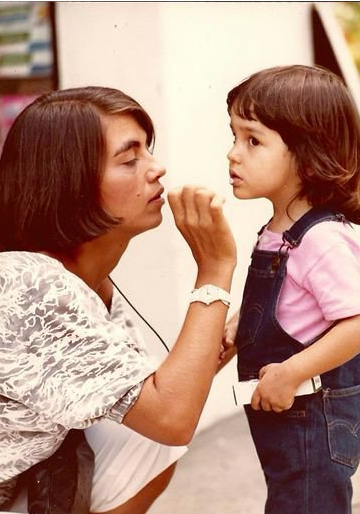 © Carolina Magano Prado from family album
What are the biggest challenges of having a gallery and organize exhibitions?
CMP: There are so many challenges… The first is to have a good media coverage, then bring the audience on opening and maintaining a good flow of visits during the exhibition and finally sell!
If the show meets these three conditions it will be a success and both the artist and the gallery owner will be happy!
Can you tell us more about the curatorial process?
CMP: We are always looking for the prizes, awards and nominations. Usually we reach out the artists who interest us. It also can happens an indication from someone we trust.
I find the name of the gallery fantastic. Why Fauna?
CMP: This name was given by the talented graphic artist, photographer, art director and filmmaker Ricardo van Steen. I also like it because it reflects diversity, besides being young and fun.
Which exhibition organized by Fauna impressed you most?
CMP: The exhibition 'Rastro visto de coisa só ouvida' by the artist Sheila Oliveira and curated by Eder Chiodetto was a great achievement for us. It was a very well curated exhibition, in all its aspects. We were able to show to the visitors the idea of photography as a means of expression by exploring the possibilities of support. Sheila has a very interesting creative process, she conceives an idea and performs all steps of the process with her own hands, she produces the scene, she builds the objects, she makes handmade paper. A very rich process, and this was all very well explored.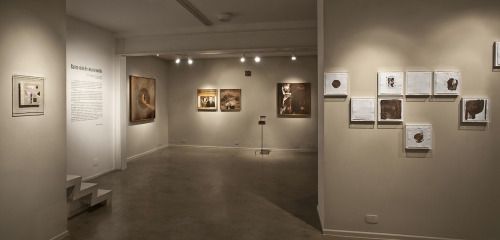 Installation view Fauna Gallery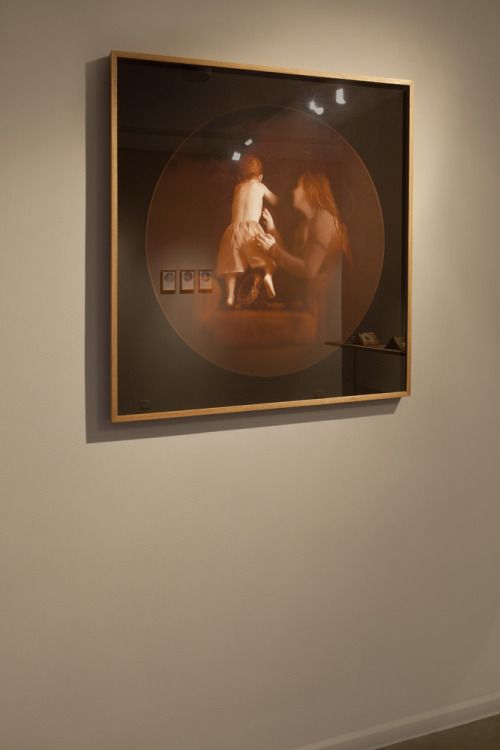 Installation view Fauna Gallery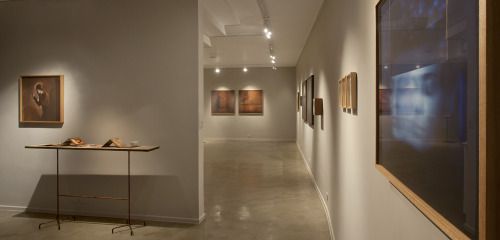 Installation view Fauna Gallery
Currently there is a growing number of art fairs and photography in Brazil. Fauna has participated in some of them. Tell us about it?
CMP: In five years Fauna participated in fairs four times. In a few days you can reach many people and visibility, but not everything translates into sales. Still I think sales happen as long as you increase your experience by participating in fairs.
Do you believe that this is a new trend of the market and that the galleries and institutions face a new paradigm?
CMP: I believe that the public in general want to better understand the art market, gaining familiarity. A fair is an opportunity to have an overview of what is being produced in the art world.
I'm still young in the market and I am learning how it works; we learn by living because there is no faculty that teaches how to become an art dealer.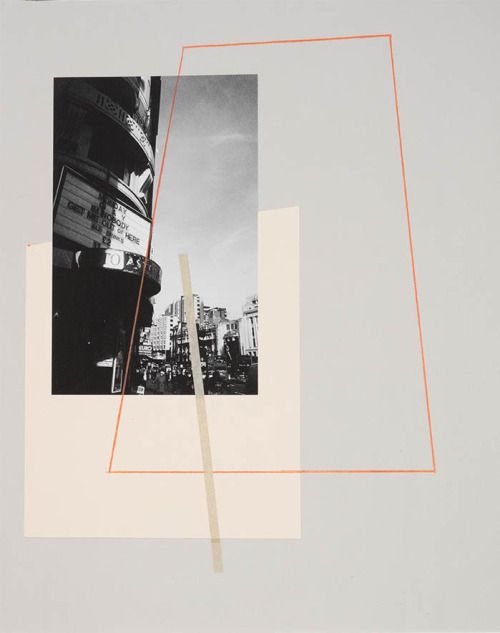 © Alice Quaresma
In your experience you feel that photography is well accepted by the market, both in terms of language and sales?
CMP: The photography in Brazil is gradually entering the arts but is not yet understood, it is a simple and complex media at the same time! Compared with the United States or Europe, our market is still in its infancy, on the other hand we have much to do and this motivates me!
Fauna is ready for a new space in São Paulo near the Ibirapuera area. The gallery is expanding its activities. Could you tell us a little about the educational core 'F +' and the online shop store?
CMP: We are excited about the move to Vila Mariana, we will be part of an interesting circuit of arts, near the amazing MAC-USP Museum, the beautiful Cinemateca (Cinematheque), close to the Universidade de Belas Artes (University of Fine Arts) and its new Instituto de Arte Contemporânea (Institute of Contemporary Art).

The 'F +' was born in 2013 and had an intense program in 2014, providing free lectures and very specific courses which resulted in new attendance in the gallery. Always wanted to explore bolder proposals for a public already started in the arts, which in turn is our audience. The courses are always long-term, which allows for experiences and an interesting exchange with the class. We want to launch this next semester our online shop with artist boxes, prints, books and other objects.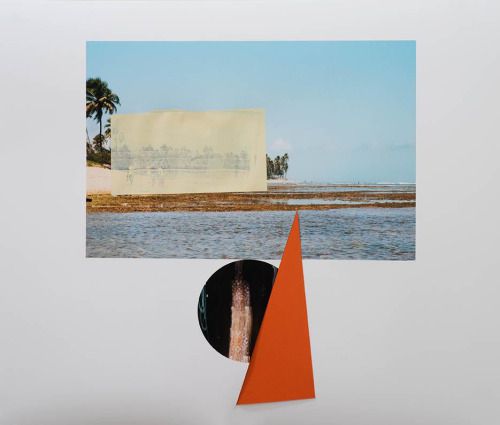 © Alice Quaresma
With these new activities do you believe Fauna will expand its dialogue with the public and will play a new role?
CMP: I believe we will expand our audience and consolidate the work of the gallery. We want to gain strength and hoist our flag!
What do you think of photography in the digital and social media?
CMP: Today photography is part of people's lives and that's pretty cool. The instagram can be your album life or your portfolio, it's fun!
---

LINKS
Galeria Fauna
Brazil