THE COOL COUPLE. EXPLORING A COLLECTIVE IMAGERY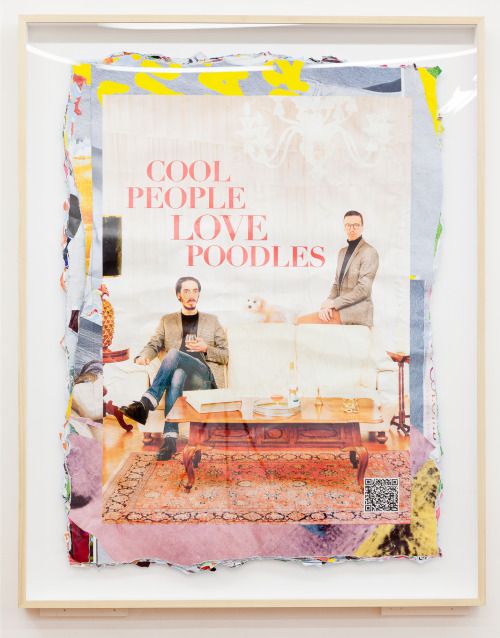 © The Cool Couple, 'Cool People Love Poodles'
How did "The Cool Couple" started? What was the inspiration for the name?
THE COOL COUPLE (TCC): When we decided to start working as a couple we were sure of the fact that it went far beyond a simple collaboration between two artists. It was fall 2012 and we met after a period working as assistant in two artist studios. We knew each other since 2011 when we attended a MA in Photography and Visual Design at FORMA foundation in Milan. We always worked in team, even studying. The idea of cooperating with other people attracted us, so we decided to start the duo deleting our names and creating a third entity. The Cool Couple is a name that reflects our main interests, the idea of a collective imagery, the connections between everyday life and the most important contradictions of contemporaneity. It is coherent under the point of view of our practice, which often privileges irony.
Can you tell us something about your educational background and how it has influenced your creative evolution?
TCC: The way we work is based on collaboration in order to build a network that often counts many people more than us. Each step in the planning of a work is curated by both of us. We share everything, even things that might sound quite intimate, like taking a picture. When we split tasks, it happens when we have just to supervise a process which has been already verified.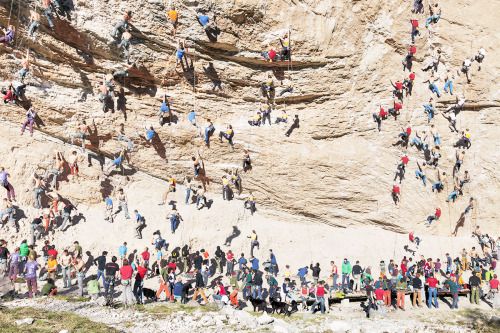 © The Cool Couple, Climbers, Vajont 2014
Could you cite any artists that have been a source of inspiration or that you admire?
TCC: Jim Jarmusch, Thomas Mailaender, Evidence by Larry Sultan e Mike Mandel, recently Cartongesso, a novel by Francesco Maino. Finally, the astrologist Paolo Fox, whom we'll substitute with a slice of calf's ear we received in Arles as gift. It is said that the ear brings you luck for ten years.
In art we find interesting examples of artists who work as a couple. In your case how do you deal with the creative process and in its representation?
TCC: Let's take a look around: photography is everywhere, from cctv to the most common communication devices; it has been definitely legitimized in the art world as testifies the fact that the photographic research itself has adopted practices considered alien until a few years ago. The price to "pay" for such freedom is the dissolution of those categories we have always adopted to understand photography. Let's accept its hybridization and the fact that, today, it is no more than an option (we're quoting Domenico Quaranta) among many available devices.
In our opinion, the choice of a form of expression is a consequence. When we start a work firstly comes the concept and a long period dedicated to research. As it's verified and everything works, than we face the translation of the contents choosing a specific language. Even if we come from a photographic background we don't feel conditioned by it. Today, photography itself is so casual that it works as a great artists' tool and, at the same time, it has become a collective behavior. Everyone practices it as an instinct.
© The Cool Couple, ATBCC, Installation view, Asolo 2013
Many of your works focus on the land, from a geographical point of view but also historical and political. Your intent does not seem to be documentary, and rather pursue an investigation into what you call "cultural landscape". What do you mean by this definition? Can you give us some examples?
TCC: Cultural landscape is a common expression today, even if we should update its meaning. Nevertheless, it is useful to underline the problems you face approaching a new environment. Imagery and the idea of a cultural horizon are deeply connected with anthropic landscape. Documentary approach is today a utopia, as witnessed not only by the last decades of photographic history, but also by the crisis of classical social sciences and the need for interdisciplinary researches.
The paradox with cultural landscape is that you can always return a reductive vision of it. However, it is the result of the increased possibilities offered by technology to access to an idea. We can see everything, we are told to be able to access information. The processes of sharing and customization of such information become part of our lives and, as behavior, they affect landscape.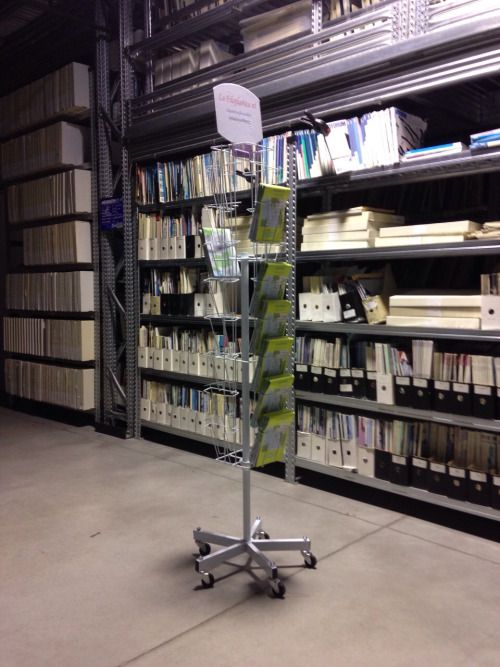 © The Cool Couple, 'You are here', Maps folding
There's nothing unknown, photography made it possible to represent what's outside our world and inside us. We have scanned everything. However, as an analytic tool, it has completely failed its mission. It shows, but it has a weak critical power. We usually start a project from a specific event or theme, linking it with different subjects. The result is a rhizome the public can explore.
Can you tell us about the projects "You are hear" and "Approximation to the West"?
TCC: 'You are here' is a work we made together with Alessandro Sambini when we were selected for 'Urban Symphonies', a residency program organized by EXPOSED project and Fabbrica del Vapore, in Milan. The theme of the laboratory was the interaction between visual and sound artists in order to produce a series of analysis of urban spaces. We decided to focus on the interaction between the language of video art in relationship to sound art asking ourselves how a horizontal collaboration could be possible without giving a predominant role to image or sound. Another thing that initially interested us was the arbitrary choices that led to radical changes in a city's structure.
We were fascinated by the deja-vu effect created by toponymy, so we decided to choose a number of economical activities in Milan according to their name. We chose only those shops, bars, pubs and so on… with a proper name of a place. Then we recorded a soundscape for each location and, thanks to 3D modeling softwares, we got a model of such soundscapes. For each of them we created a topographic map, available for free during the exhibitions. The maps create a disorienting effect because they remind existing places but they don't correspond in any portion to the actual topographic map. We are the only owners of those places, existed in a determined place during a specific time interval.
'Approximation to the West' poses some question about research: we focused on Carnia, an area of Friuli Venezia Giulia, in north-eastern Italy. In particular, we were interested in the historical events that took place there at the end of WWII. The region became the first republic in Italy and then the promised land of about 30.000 cossacks escaped from the Soviet Union to collaborate with the Nazis. Conflict is connected to national dreams and the maintenance of geopolitical balance. Historical facts are rarely verifiable, so the story becomes a legend that looks like a Cossack Western movie. The output of the project is a corpus of pictures, documents, infographics and other materials arranged in installations. The aim is to provide a series of keys to read recent history and look in a critical way at the problems we are facing today.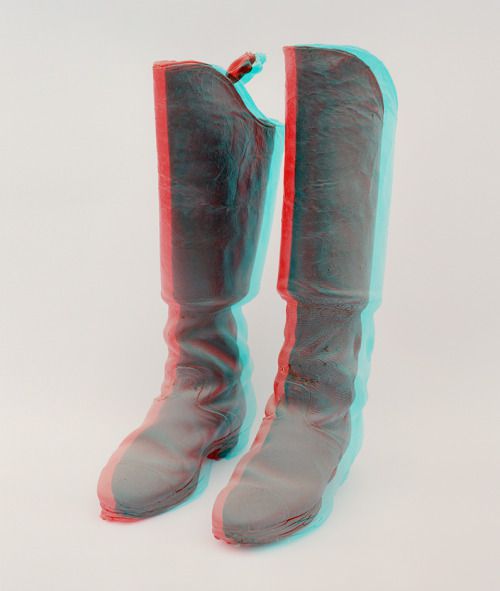 © The Cool Couple, from 'Approximation to the West', Cossack boots, Arta Terme #001, 2013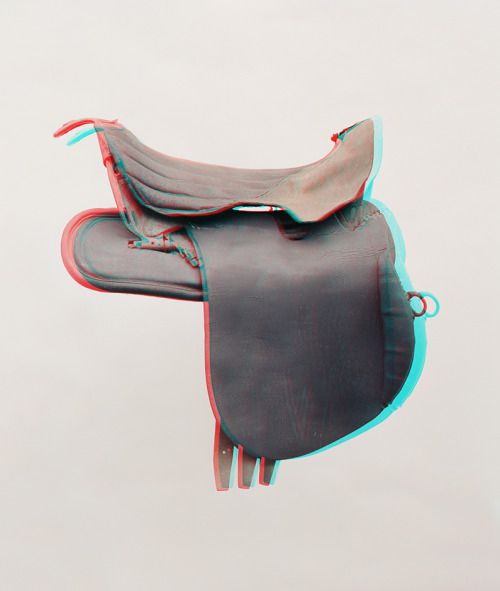 © The Cool Couple, from 'Approximation to the West', Cossack boots, Arta Terme #001, 2013
The relationship between text and image assumes a certain significance in your work. Why?
TCC: Generally speaking, text is one among the many tools we can choose to improve a work. We don't see it as a fundamental element. It's as important as in everyday life. We write chat messages, send emoticons and pictures. It is more a problem of communication than one of text. We see a work of art as a mean to communicate. The connection between text and image is complex. At the same time, it has been the object of decades of artistic and philosophic research. Once you are aware of the inner problems that this relationship generates, you can conceive text and image as instruments.
The past year was full of events and awards. The Fotomuseum Winterthur, the Francesco Fabbri award, the participation in the Young Artists Collective of the Fondazione Bevilacqua La Masa. Now "Discovery Award" at Les Rencontres des Arles. What will you expose in Arles?
In Arles we presented a new body of work titled 'A kind of display', which is a reflection about beard. We think it can be seen as a sensor to underline some inner contradictions characterizing the global society in which we live. The project was nominated by Italian curator Francesco Zanot for Discovery Award; we started it about a year and a half ago when we found an article about beard transplants in Turkey. There mustaches exhibition is a sign of virility and under a certain point of view you are not a man if you don't wear a beard. So, we were interested in this strict relationship between aesthetic surgery and cultural values. Then, following the Western trend of beard, transplants have been required in New York and London too, opening a new market and changing radically the meaning of this action.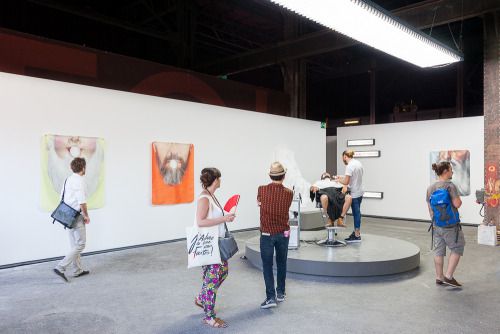 © The Cool Couple, Installation view, Discovery Award, Les Rencontres de la Photographie, Arles 2015
We started a research about this theme and the result is an exhibition which deconstructs a barbershop elements presenting them in a neutral room at the center of which a barber offers free shaves to the public, making collective an intimate and dangerous act like shaving, otherwise the experience of a blade on your neck. In other terms, we all have recently experienced this vision in a viral way through ISIS videos, with the role of the beard that reminded us the fear for the terrorist that led to the disappearing of beards immediately after 9/11. The installation is highly influenced by the fact that beard is a social elements od personal displaying, so it is deeply connected with those practices of creation, sharing and consumption of collective representation. The artworks are produced following these criteria, starting from the framing of the pictures on the barber capes. The 3D printed busts and the statue are downloaded form the internet or realized thanks to the historical technique of photogrammetry (thanks to which we made Alec Soth's bust), which makes you able to create a 3D model starting from a series of pictures of a certain subject (this is the way ancient sculptor created copies and the way in which 3D softwares work on smartphones). Everything reminds photography but it is no longer photography.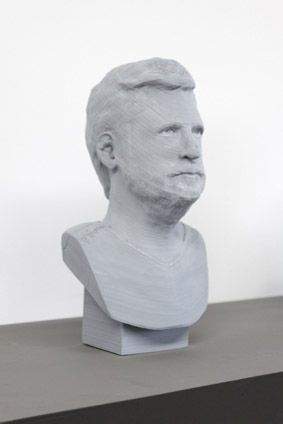 © The Cool Couple, 'Artist', 2015, 3D printed bust, 55x25x20 cm
Plans for the future?
TCC: We recently presented 'Indians', an investigation of Veneto region developed with Alberto Sinigaglia, at 'F4 Un'idea di fotografia festival', curated by Carlo Sala. We are all fascinated by the influences of the american way of life on the population of our region, so we wander to find signs to prove our thesis and, unfortunately, they are a lot. It is a high ironic approach to the eastern part of Padania region which reflects on the loss of memory due to economic wealth. At the beginning of August we'll be in Slovenia at Fotopub festival together with great emerging artists from all Europe; in September we'll make our first workshop as teachers, in Udine: it will focus on the development of an artistic research in a peculiar cultural landscape, exploring different approaches. Then, Unseen Photography Fair in Amsterdam with Metronom gallery and, in December, the group exhibition at Bevilacqua La Masa foundation. In the meanwhile, we're currently working on 'Approximation to the West' photobook. In other words, we're having a lot of fun.

---

LINKS
The Cool Couple
Italy